Euro Cup 2012 schedule Nepali Time
2012-06-02
Euro Cup 2012 or can say Euro 2012 is 14th European Championship organized by UEFA. The tournament is organizing by joint venture of Poland and Ukraine which will be starting from 8th June to 1st of July ,2012. Total numbers of countries participating in Euro 2012 are 16.The winner will be automatically selected for 2013 FIFA Confederations Cup which will be held in Brazil. Here is the list of 16 countries and Group,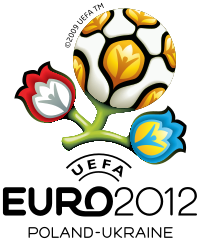 Group A Poland Greece Russia Czech Republic
Group B Netherlands Denmark Germany Portugal
Group C Spain Italy Republic of Ireland Croatia
Group D Ukraine Sweden France England
Schedule in Nepali Standard Time.