Happy New Year 2070
2013-04-08
Happy New Year 2070 B.S. to all my friends and family . This new year is on our door step . It only 6 days far from us. This year brought a remarkable change on my life and I am very much happy for this. I pray for god that new year 2070 will add more happiness in my life. I miss my family, you and my lovely friends .
I am originally from Bhaktapur and we celebrate it in distinct way than others.Come to our city Bhaktapur . You will never regret and wont be able to see such fascinating way of celebrating New Year .
Happy New Year 2070 .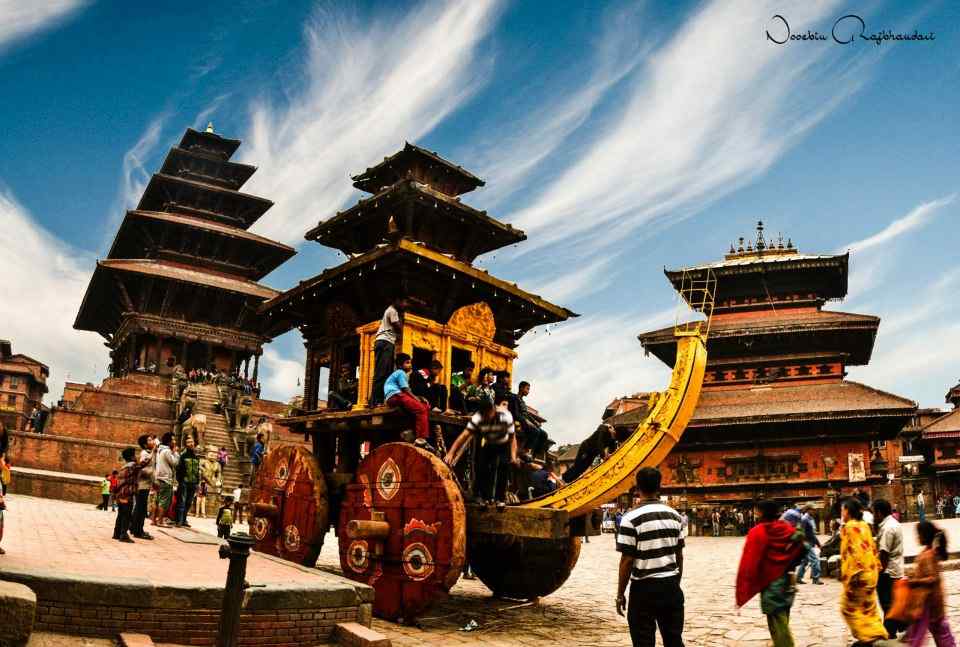 If You want to know how Bisket Jatra is celebrated in Bhaktapur click here