How to make fake news stories online for fun ?
2011-09-07
Here is most funny weird website I browsed site today. The website is for creating fake news of yourself. You can create news of various topics easily with single click.What you need to do is just going to freshusanews.com and fill out one form. Then your ready to rock in world. I have created myself a sample news as below.It is just for entertaining your friends only. There is not any reality in this. Freshusanews itself creates news for you. All the contents are ready you just need to select the story you wish to share among your friends. :-P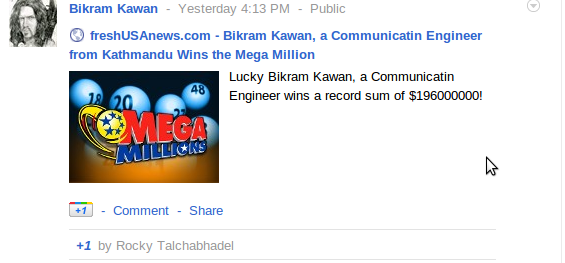 Just share this in your Faccebook your popular among your groups.