Temple Run Cheats(hack) Iphone for Unlimited Coins from Cydia
2012-06-13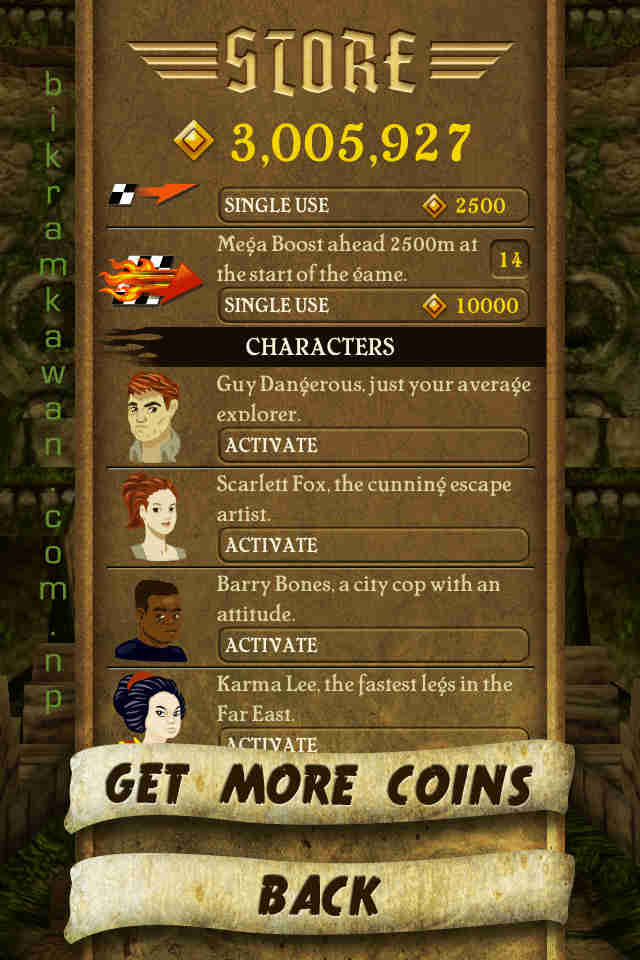 Temple Run is one of my most played game on my iPhone 4. Till now before this article the t high score obtained by me was around 25000000 and i have just unlocked only one new character. But now , I have unlocked all the characters and fully upgraded the powers in-game. In my recent article i helped you on "how to play temple run on Windows 7 ". Now today you will get unlimited coins and fully upgraded powers in your temple run just in 1 minute.
You need to add additional repo in your cydia source.
Repo: http://ihacksrepo.com
Now update your sources and try searching temple run in your cydia source. Then install Temple Run as you see in Cydia Source. Then Go to store you see score like in pictures.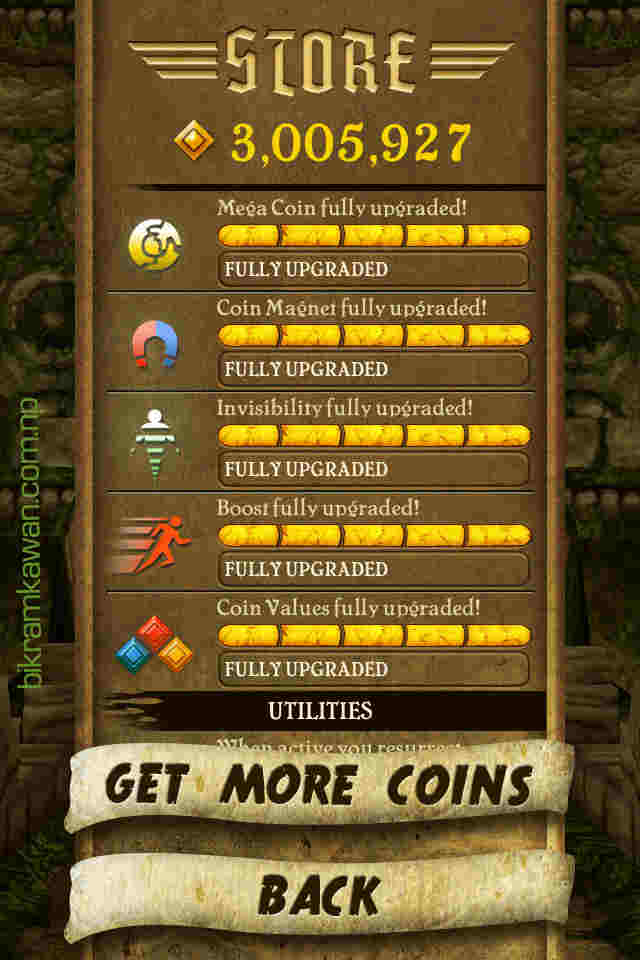 Share if this help You.