How I wished Happy Birthday To My Angel
2012-07-06
Day: Jestha 6, Saturday, Birthday
Location: Godavari
I am very much excited to welcome this day. This is one of my life's most valuable days which I was waiting from many years. Today Jestha 6 is the day on which my angel landed on this planet. For me, there won't be any prestigious day like today. I already wished her Happy Birthday at midnight via sms and call. My message for her wishing her birthday is "The heavens cried the day you were born; they still do on losing an angel like you.
Happy Birthday Dear. Love you forever.-* :-*".
After my lunch, I myself prepared to meet her. I dressed with check shirt and blue jeans with green converse. I put axe effect and garnier power light :) .Then I headed toward her hostel i.e. Satdobato. Before I reached over there I called here to wait for me at stop. But I have to wait 2-3 minutes for my girl. I opened door of my car for her. She seated next to my seat. We moved straight towards Godavari. Godavari is one of the best places to date for Partners like us. She was in red colored one piece and blue bag with little bit make up (heavy as before). She was looking pretty gorgeous in ganjal and that dress. On the way, we talked about today's morning activities of each other. She too was very much excited which I read on her face. I already managed love songs playlist which she loved a lot. I love the way she caress my hair on the way and time by time she touches my cheeks. In return I gave her beautiful smile. Around 11.45 we reached Godavari. I parked in front of Botanical Garden. For entrance I bought two tickets which were very cheap :) around Rs 10 per each. We took some junk foods like Lays, Cheese Ball and Sprite. All foods were kept in her bag and I hold her hand and sprite bottle on other side.. We went towards that preserved Plants area. After one round of such area, I took couple of photographs of her with 4-5 pose via my I phone 4. Pic was pretty good. Now we came down towards the ground and sat upon a bench. She kept her bag aside and came near by my side. We talked on different subject matters including past and futures while sitting over there. The way she touches my hands, hair and leaned my shoulder makes me very much happy. Suddenly she got a call from her friend regarding result of 2nd year Board Exam. She passed the exam and marks were not known to her. Meanwhile I sometimes played with her hair and gently returns sweet smile which reminds "Ma ta Marchu Ki Kya Ho " from popular comedy serial Meri Bassai. We spent more than 2 hrs in same chair and thus decide to have a little walk. There were many people making picnic and seems have fun over there. We passed such spot and sat on the green grass at the one corner of the park. Here, we unpacked foods and took a little break having them. It seems rain is going to disturb us.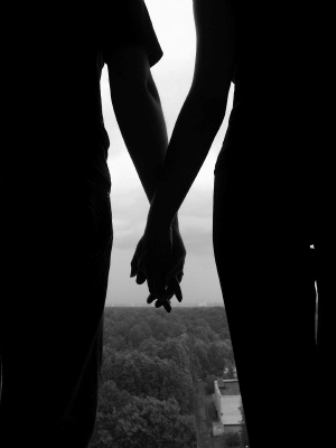 After a while it started raining. We haven't brought any umbrella so for shelter we moved toward a small hut. Already other couples were also there in hut. The rain was heavy and there were some holes on the hut thus we got wet :(. She started shivering and me too. Rain was pouring heavily, we got wet though we are in hut. After around 2 hrs of heavy rain, we left the hut and move towards another corner of the park. Then after certain chit-chat we thought to leave park. Thus, we headed towards the parking and get in car. We hold there for about 10-15 mins inside the car. She seems to be very much happy to be with me and same here for me too. After 30 mins of drive we reached Satdobato. We get off from the car and headed toward a grocery shop to get some chocolates for her friends. After buying one packet of chocolates, we went to restaurant where we always used to go. We ordered finger chips, one mix pizza, and plate of Mo: Mo and two cold drinks. Until our order arrived to our table, I took her couple of photographs. Also I took both of us from front camera of my mobile. Most of the pictures were not so much focused and some are awesome. Finally Finger chips arrived at first. We gently started having chips one by one with cold drinks. The taste was not much good as before. Simultaneously, other items also arrived on our table. We started having pizza and mo:mo instantly . After we ate 25% of all items we got exhausted and couldn't hold any more. Thus I suggest her to take rest to her friends along with those chocolate packets. The clock ticks around 6.38 pm when we finished eating. We urged the staffs of hotel to pack rest of the item. Then, we left that place and move towards the parking to receive the chocolate packets. I gave her that packets and we thought to depart for today. I drop her in front of her hostel and saying bye-bye and finally we departed.
Also Read,