Pray for Nepal
2015-04-25
Hi all my readers, I am writing this story from Ålesund, Norway . I was hoping for the good weekend as always. But this weekend turns out to devastating and will remain in my memory until I die.It was around 830 am . I was awake from friends message. Initially I ignored my cellphone to check mobile. But mobile was continuously vibrating and thought to look at the message.My friend sent me message "There was a huge earthquake in Nepal". Instantly I check Facebook and wall was flooded with this news. Everyone is updating status and pictures with message " Pray for Nepal".For the first minute I was speechless.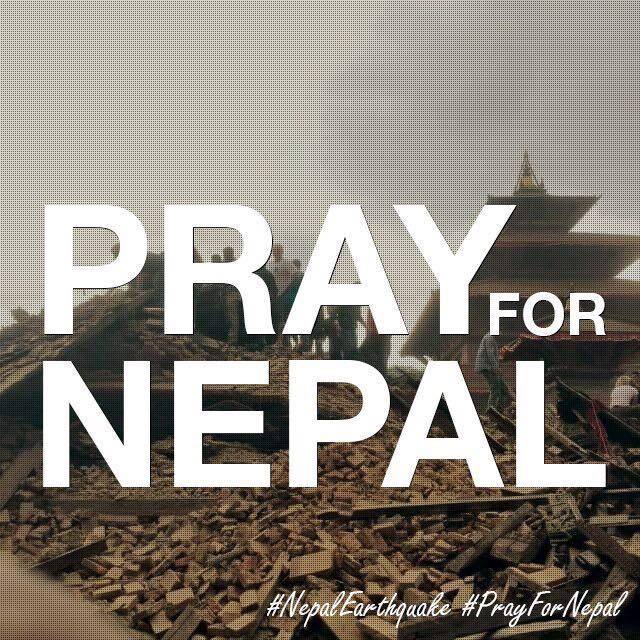 Scenario 1: I am very worried from this news. For 30 minutes I was trying to contact my family to know their status. No One was picking the phone and the level of stressed was very high. Finally I was able to contact with Nephew Sister. Tears began to fall which I didn't think about. She said she is fine and I asked about her kids and husband. She said she was in farm and kids and husband are home. Telephone was also not working properly. So she told that she couldnot contact with them and was not able to go home also due to continuous earthquake. My Nephew house is very typical old house made with mud and old bricks. Most of the house which are very old are of those type. Only new houses are made with cemented. I can imagine what could be insider her mind at that moment. I control myself and told her to stay in safe place and hang up call.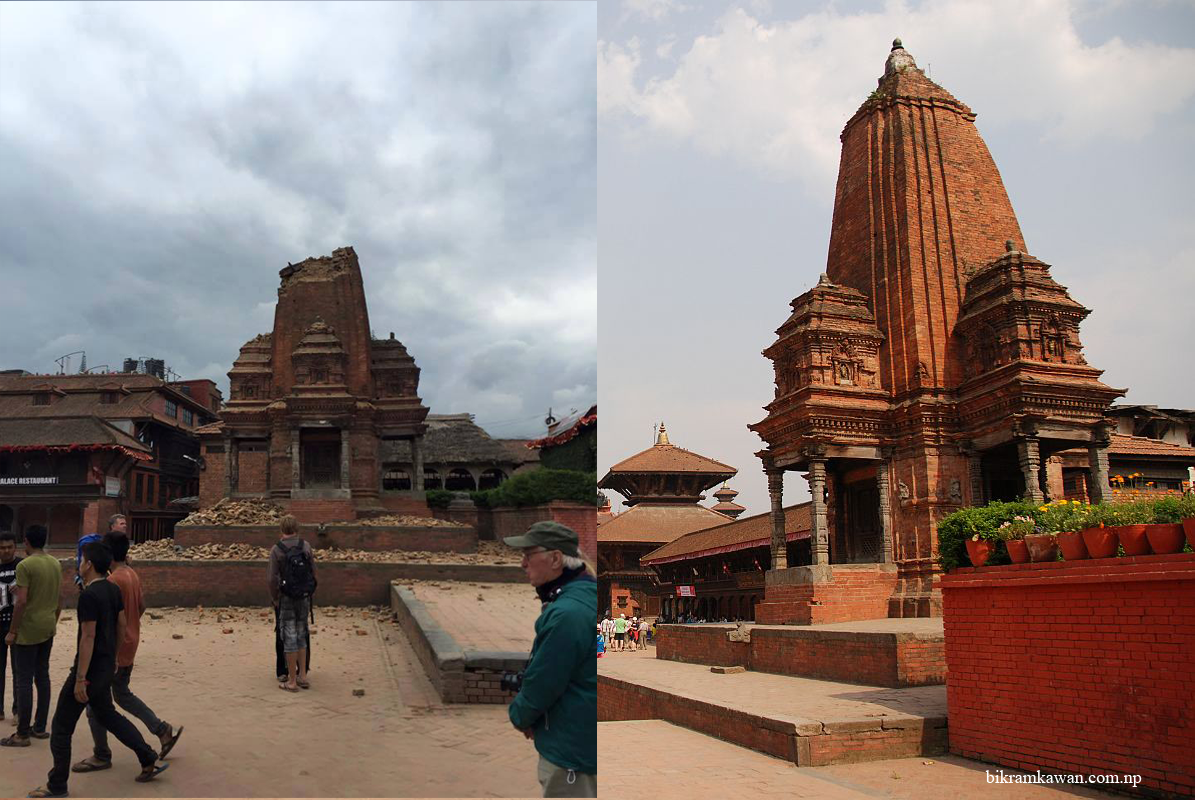 Scenario 2: I was able to contact with one of my friend who is also living in old house. He told me that he just came back after admitting his sister to the hospital and told that the Hospital was full of injuries.I requested him to visit my family place and let me know. He then replied that the road is blocked due to devastation. Fear was extremly high wtih his words and voice. I told him to stay safe and hang up call.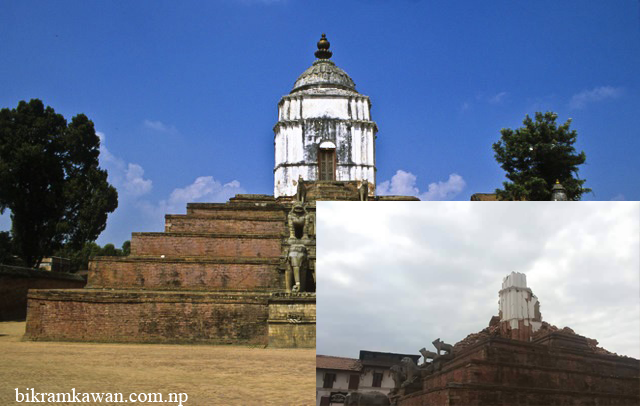 Scenario 3: This time I contacted with another friend. Luckily he was near to my house . I told me that he will visit my place within 5 minutes. He called me after few minutes and pass his call to my father. I was little bit happy because all my family members are safe. But was more sad with rest of the family of my country's people.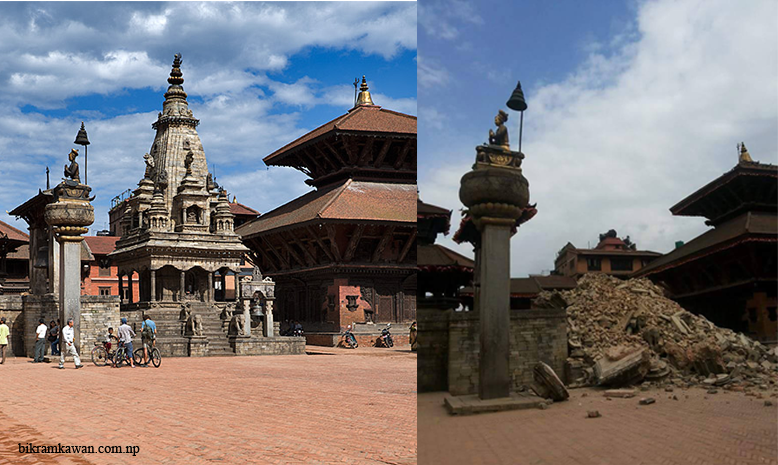 Scenario 4: My brother explained how he felt when the high 7.9 magnitude of earthquake was faced in his room while preparing for tomorrow's exam.He was holding the pillar was very scared looking at cupboards , clocks of the wall bookshelf, TV , monitors and everything . Within less that 2 minutes everything floor with mess. I wish to pictures right now but he is out of home because of continuous quake while writing. He explained more about the kitchen and living room everything stuffs fell on the floor with mess. He was speaking full of fears and tears.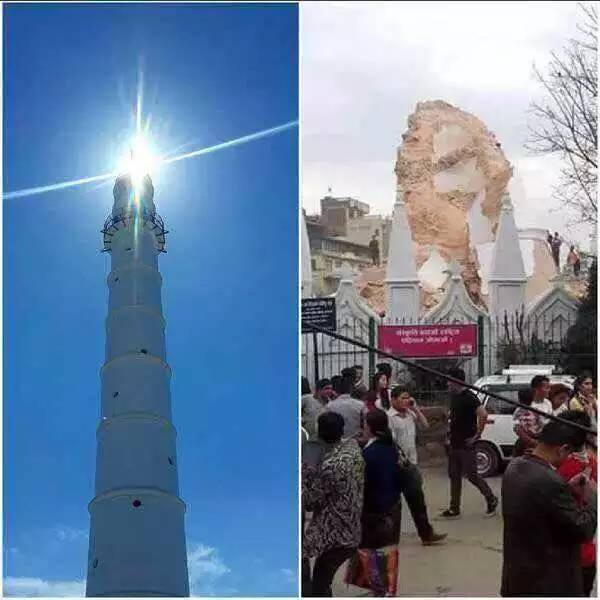 These are my personal scenario. We can expect from other people how they are stucked by somewhere and somehow by this Earthquake.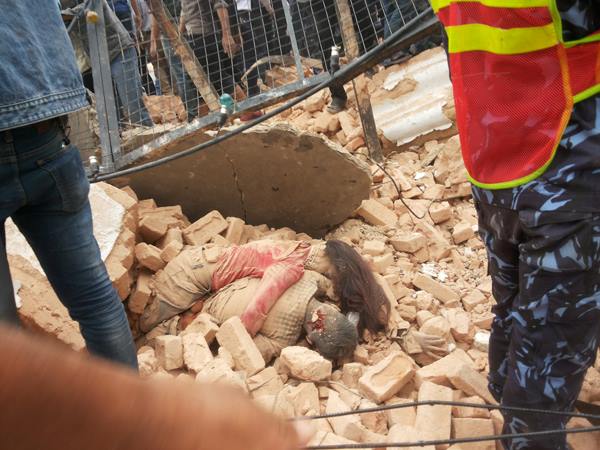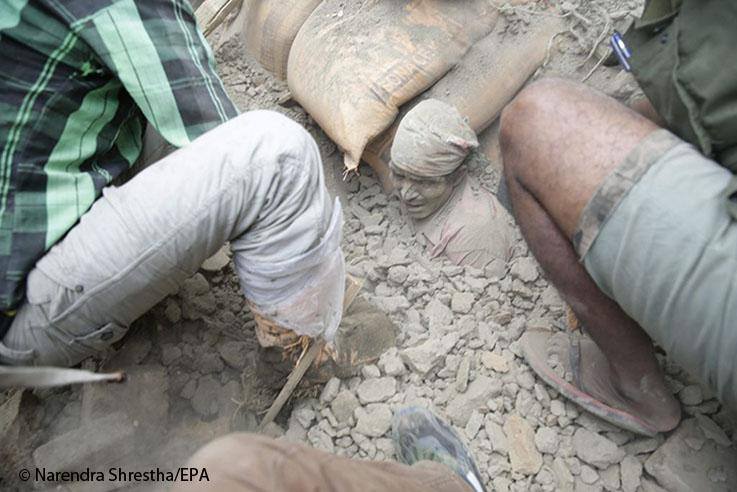 From my colleague, Almost all old houses are destroyed built on 70-80s. The city area of my hometown is most of the old house are made of mud and bricks with wooden ceiling. I have collected some photographs from social media and from my friends to let you how this quake destroyed my city and whole country. I have edit some picture of most valuable historic monument which are enlisted in Unesco heritage. These are located in Bhaktapur Durbar Square expect Dharahara (which is in Kathmandu Durbar Square).
This is one of most terrific picture.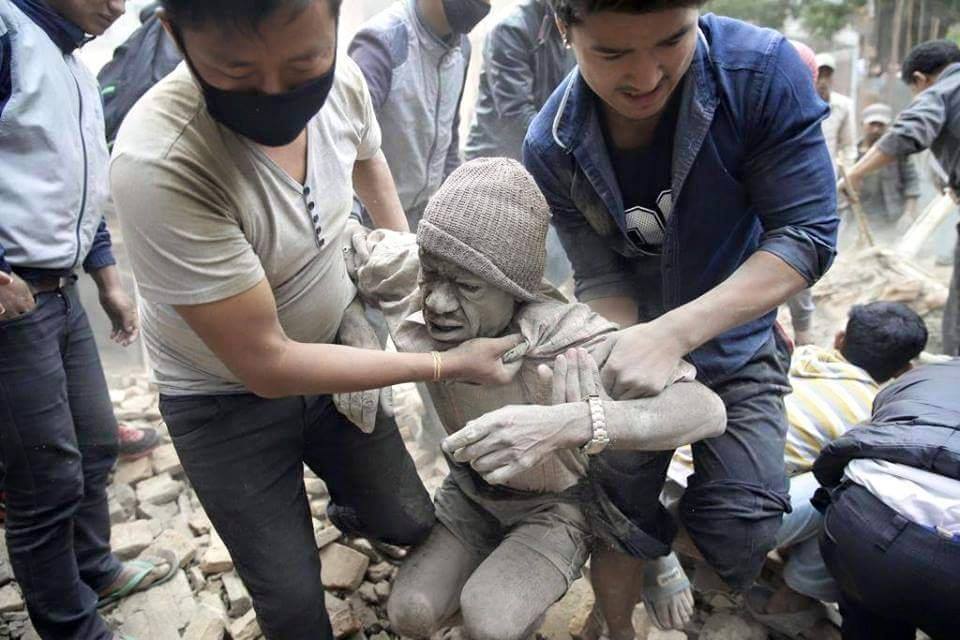 Right Now the safe people are seeking for food, shelter , clothes and other basic needs. The city is already lack of basic need like water and electricity before also. Now I can see the situation will be very worse.I see lot of status on facebook like this right now. This is from one of my friend.

Please save bucks and help affected people in Nepal.
Why you should Help ?

How can You help ?
Norwegian Bank Account (DNB) :: Account No : 1206.84.37898 Account Holder Name : Bikram Kawan Telephone : +4741182906 I have collected some rare pictures put into the gallery collected from social media. [gallery ids="12224,12225,12226,12227,12228,12229,12230,12231"] I Will be updating more pictures later on.