WinterGraph 2017 at Kitzsteinhorn in Kaprun, Salzburg
2017-01-27
WinterGraph is organized every year by Computer Graphics group from Austria.I was lucky to be part of this event this year. This year held at Kitzsteinhorn Ski located in Kaprun, Salzburg. The place is around 3 hrs far from the Linz, Austria. The highest peak of the mountain in Kitzsteinhorn is 3029 m. For more information about the ski area, you can find on the internet. The map of the Kitzsteinhorn is below. There are plenty of ski routes from easy to hardest.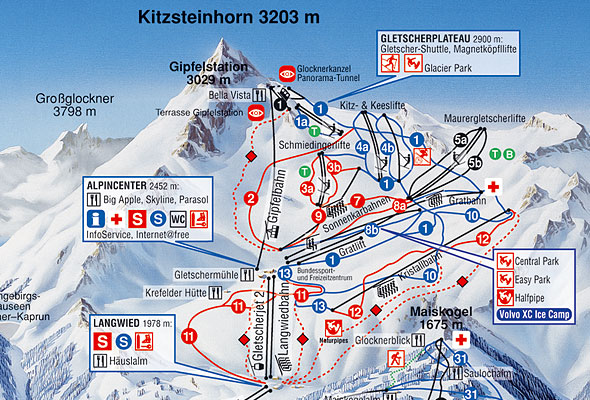 The hotel is located at ~2500m high.We need to take the cable car down from the car parking to reach the hotel. There is very enough ski place once you reach the Apline Center. If you are an experiencend skier you can try black line which is the steepest(Black Mamba :)). Besides the hotel there are couple of shops where you can buy the ski stuffs also. I spent 2 days for ski course and thought to share some beautiful pictures with my readers. [caption id="" align="aligncenter" width="550"]
Kitzsteinhorn[/caption] The other pictures can be retrieved from http://bit.ly/2jG03Q0 The mountain range as see through the hotel area. [caption id="attachment_12379" align="aligncenter" width="600"]
Kitzsteinhorn[/caption] The mountain range with elegant sunlight.
You can see the ski track here.
The igolow was nice.
From the top .