How Nepali students celebrated Tihar in Ålesund, Norway
2014-10-26
I moved from Porsgrunn to Ålesund in this August. Here I have joined Master in Simulation and Visualization in Høgskolen i Ålesund. We are only six students studying here in this college this year. We had a wonderful Dashain though we are few in numbers.The Tihar , the festivals of light was celebrated in remarkable way.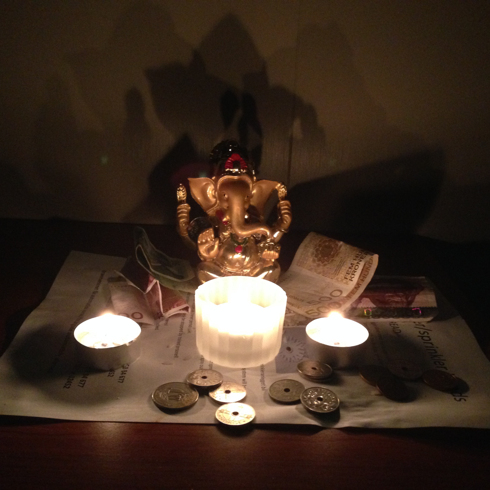 This is my small set up to pray for God during the Laxmi Poja , a day before. Though I need to have Goddess laxmi but I am sorry that I have not that one. But I believe in god and for me all god are one :) Day: 24 th of October , 2014 (The Gobardan Pooja Day , Mha Puja ) My friends went to buy stuffs towards Moa for the celebration. I had to go to work so I couldn't join with them. The event was supposed to start around 5 but some friends from China occupied the Kitchen for making dumpling. So we waited until around 7. Hence the event started.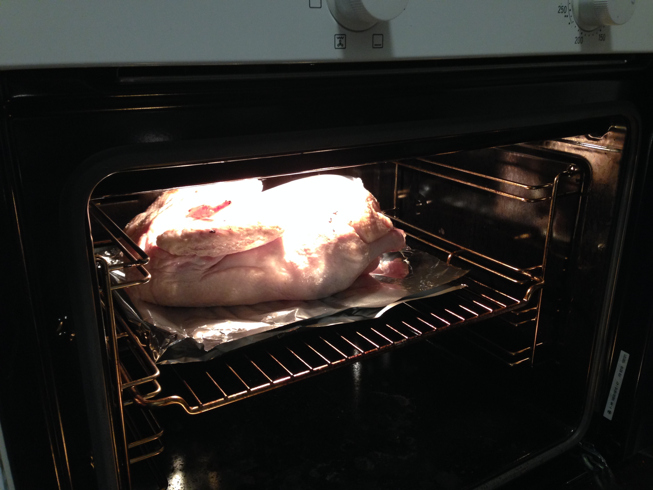 *Main Attractions : Duck's Meat (Costing 350 NOK +) and Briyani.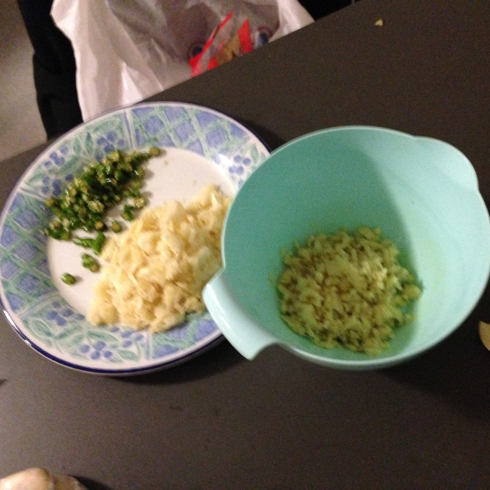 *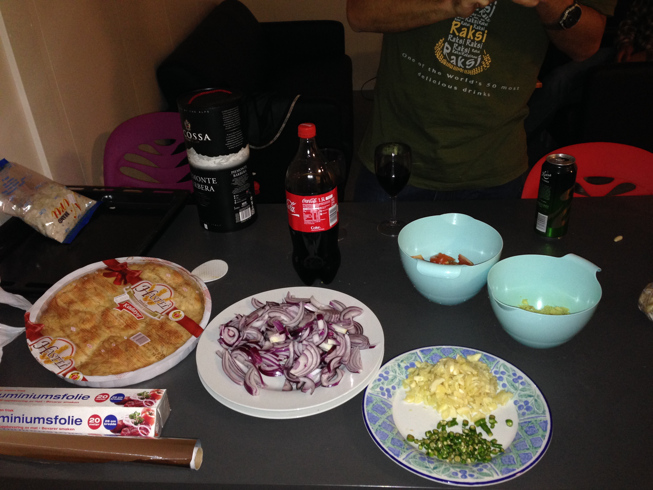 We started for preparing Briyani at first. Duck was bought frozen so needs to wait for some time to be unfrozen. I am not so experienced for cooking. My friend( Roshan Das) who worked at Restaurant for many years was chef for this event. He is mostly chef for other events too. He loves Cooking and let them other taste his food.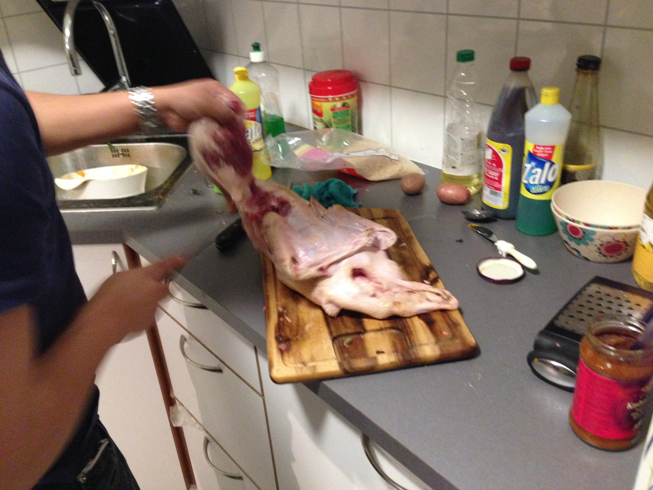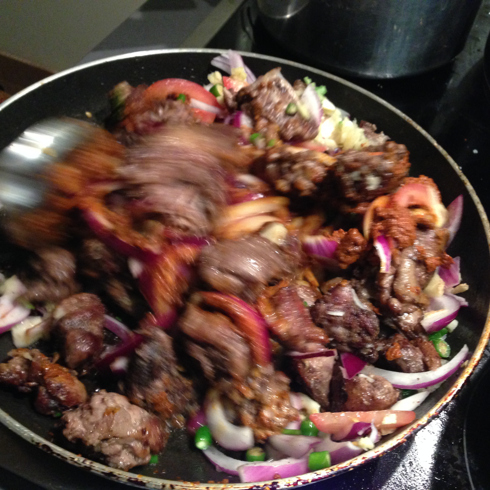 Coming to our item , duck was cleaned with water and kept into the Oven to make soft. During this time Biryani was being prepared. I am not going to write about the process how he cook and I don't remember at all. My another friend Kancha was busy in cutting chill, Onions , ginger and other ingredients items. While Sajwal was busy in making drinks for us. Of course I was also involved in some cuttings, stirring food and … And rest two of my friends were DJ.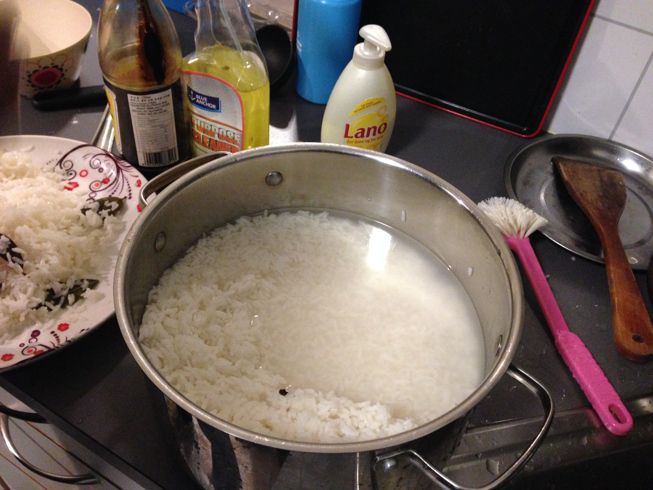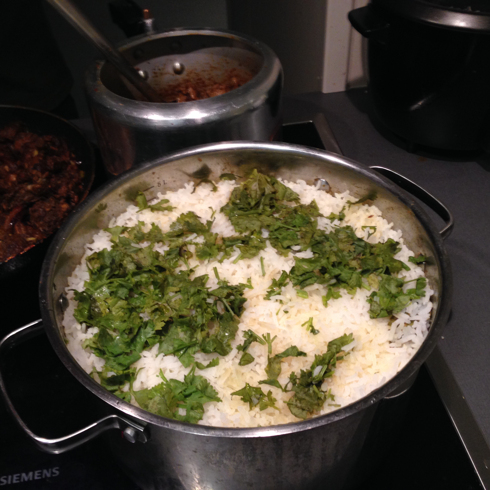 Ducks meat was cut into small pieces and cooked in two places pressure cooker and frying pan. Everyone was expecting the taste of frying pan will be good.After some time Duck meat was also ready to eat. Meanwhile we were drinking and dancing on the floor. After some time we started to have food we prepared. The taste was incredible as always. The grain of rice were slightly sticky which was not supposed to happen other wise every thing was perfect. But we ate all of them. This is the wine we served for today costing 500 NOK +.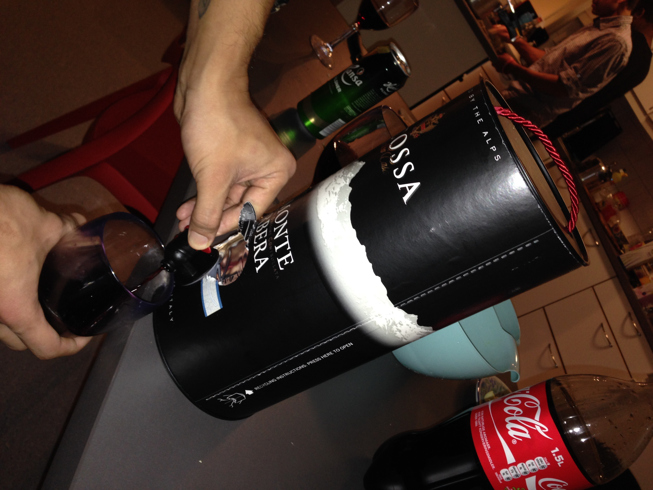 After we finished food we started dancing with the Music in the haphazard way. No body was good at dancing but seems to be in mood of dancing.We enjoyed on different songs Nepali, Telegu, Hindi and Chinese too. Because we have a friend from India and China who joined with us. Around 11.30 pm. a lady with shorts came to our place and request to slower down the jumps. Actually we were jumping on the floor rather than dancing. Next memorial moment , Sajwal was forcefully trying to teach some bad words to Chinese friend. All of us enjoyed that incident.
Summing up, It was really a great experience and never felt we miss Nepal. We are only six but enjoyed as if we are a lot. Lesson Learned : Don't go for numbers, Celebrate the festival whatever way you like, Reduces the sickness of home. Result = 550 NOK +. Happy Tihar !!!